[China Agricultural Machinery Industry News] Aerial work is no stranger to agricultural planting. As early as a few years ago, aircraft were planted at high altitude. In the era of the emergence of drones, the threshold and cost of working at heights have been greatly reduced. For example, the use of drones to take pictures at high altitudes or participate in surveying and mapping, as well as the prospects for drones in agricultural planting.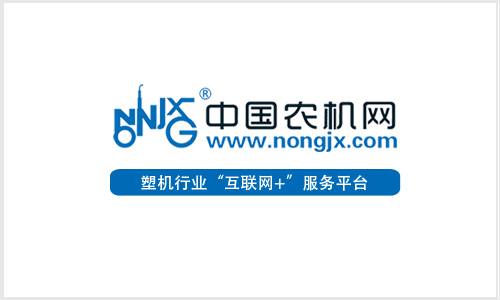 Why is the development of agricultural drones difficult?

One data shows that drones are cheaper and more efficient than traditional manual operations, and drones work 40 times more efficiently than labor, and cost thousands of dollars. The application of drones to agricultural farming has become the mainstream consensus in the world. In the United States, more than 60% of the operating area has begun to use drones. Less than 2% of China's ratio is even lower than the proportion of more than 50% of Japan's use of drones.

Why is the current occupation of drones in the agricultural planting sector low in China?

According to industry insiders, although from the market perspective, agriculture is a new market demand after aerial photography. However, it is still in its infancy, so it is difficult for UAV manufacturers to make a profit in the short term. Many companies explore the needs of customers by cultivating the market at low prices.

Currently, drone manufacturers primarily make profits by leasing services and selling products. However, the market price is uneven, the price of agricultural drones is very different, and there is no one reason why it is difficult to promote without subsidies. At present, there are no drones in the list of agricultural machinery subsidies.

However, some insiders believe that the failure to properly solve the problems such as the drone's battery life and load capacity is also the reason why the agricultural drone is difficult to be accepted by the public. In addition, in different agricultural operations, the poor performance of the drone is also the reason for the farmers to stay away from the poor spraying effect, the difficulty of flight technology operation, and the training of the personnel to operate the drone is also a top priority.

According to industry insiders, the development of industry standards to optimize product structure to meet the needs of agricultural planting is the quick way for agricultural drones to cover more farmers' needs as soon as possible. In addition, it is also hoped that drone manufacturers will develop a group, strengthen synergies and improve technical control and strive for an early list of agricultural machinery subsidies.

(Original title: Agricultural drone technology to be innovated is difficult to call the operation into a pain point)

FantasView Snow (winter) wiper blades include Multi-Fit Snow Wiper Blades and Retro-Fit Snow Wiper Blades that feature a protective rubber boot to help prevent snow and ice from clogging the blade. This allows the blade to maintain even pressure to provide a clean wipe and enhance driving visibility. Winter Wiper Blades are constructed of high-grade speed; and extruded rubber for durability and performance in wet, wintry weather.

This exceptional blade fights freeze-up, streaking, and smearing and its winter jacked design resists snow and ice build-up.
Rugged Steel Frame Construction Will Not Twist, Warp or Crack
Fully Enclosed Wiper keeps Out Ice, Sleet and Snow.
Extra Large Rubber Wiper Covers More Surface Area
Quick and Easy installation
Size Available: 11"~26"
Snow Wiper Blades,Winter Wiper Blades,Snow Windscreen Wiper Blades,Snow Windshield Wiper Blades

NINGBO FANTASVIEW WIPER BLADES CO., LTD. , http://www.fantasview.com