The 2015 China-Arab Auto Cooperation Forum (hereinafter referred to as the China-Arab Cooperation Forum) was held on September 11-12 at the Wanda Realm Hotel in Yinchuan, China. The theme of this forum is "China and Afghanistan Join Hands and Move the Future", focusing on the theme of "One Belt, One Road", "How Chinese Automobile Enterprises Enter the Arab Countries" and "Interpretation of Industry Policy", China Council for the Promotion of International Trade Chai Zhanxiang, Director of the Industry Branch, shared his views with Ihsan Qatawneh, President of the Jordan Chamber of Commerce, Abbas Al-noori, Vice President of the International Relations Department of the Iraqi Chamber of Commerce, and Bouh Cheiguer, Commercial Director of Speedline, Mauritania!

The following is the live record!

Chai Zhanxiang: I would like to ask Mr. Ihsanqatawneh. You just said that the tax in the Gulf countries is relatively low, 5-10%, but other local taxes are sometimes high, but I also know that the Middle East Arab League has a free trade zone. It is stipulated that the free trade zone has some substantive advantages for Chinese companies entering the Arab League market? Is this kind of car, is it also suitable for silver tax (voice) or very low tax?

Ihsanqatawneh: Thank you for your question. Regarding taxes in different Arab countries, I said that in most Arab countries, the taxes are very high. Except for the Gulf countries, such as the United Arab Emirates, Saudi Arabia, Kuwait, Bahrain, and the European Union, the taxes are relatively low. 4% - 10%, about 5%, but the tax in North Africa is relatively high, consumers must pay twice the price of the car, if the car is 15,000 US dollars, consumers must pay 15,000 US dollars, sometimes 20,000, sometimes 100%, and sometimes 150%, the tax is based on the car's appearance, the car's advanced level, if it is said in Jordan according to the age of the car, if it is the 2014 car, it may be 90 %, if it is a new car, the tax to be paid is very high, these will affect the country's ecology, there are other reasons.

But with regard to other countries, such as the Free Trade Zone, some people are more professional than me, but there are some agreements between Arab countries about various products, but about cars, if the car is made in Jordan, so it is The UAE must pay 5%. If the UAE car arrives in Jordan, it is a Japanese car. From Dubai, especially to Jordan, it is necessary to pay Jordan's taxes and fees. How much should be paid if the Chinese factory opens a factory in any Arab country? I will export those cars to Jordan. At this time, taxes and fees are still ordinary taxes and fees, and Jordan's taxes and fees must be paid. If the opposite is true, if the factory is a Chinese factory in Jordan, I will pick up the car from Saudi Arabia or any other Gulf country. It will pay a 5% tax, and other countries are still very high. There are agreements between Arab countries. These agreements can cover all products, except for cars. Some people are more professional than me and should give you more news.

Chai Zhanxiang: I have a question for Abbas la-noori. We know that Iraq is an important market for Chinese cars, but especially now everyone has more or less concerns. Because of political and economic problems, are you going to I feel that it is not safe to do business there. I would like to ask Abbas la-noori to answer this question.

Abbas la-noori: It is very safe to do business here. Except for the three provinces, these three provinces are far from the central area, so it should be said that it is very safe in other places. You can rest assured to do business and do it there. business. Thank you!

Chai Zhanxiang: Mr. Bouhcheiguer, Mauritania adopted a new policy in 2014. For example, the use of used cars has a period of time to control. Like this policy bureau, you observe that this policy has been implemented for a year, has the market changed? What kind of opportunity is this for Chinese automakers? Regulators like this, are you the first in the Arab League or the other are using similar regulations? This indicates that there will be a big change in the used car market.

Bouhcheiguer: Thank you! With regard to this regulation, it allows for used cars, but we should not have the first country to have this regulation. This regulation is new in Mauritalia, but after Mauritari implemented this regulation, the government began to provide other people with The policy, so now the car in Mauritania is getting more and more, the problem is the current accessories, how to repair? How to buy accessories? Therefore, if there are no accessories, it is probably impossible for many people to buy Chinese cars, and many people cannot buy German cars and Japanese cars. Chinese cars are the best choice, the most important problem is after-sales service, accessories, if Chinese cars want to occupy Maurita In the market of Lia, accessories and repairs must be provided, because Mauritalia is also a very important country in Arabia and close to Africa, so the problem of accessories is a very important issue that must be solved.

Chai Zhanxiang: You said that the accessories are a big problem, then I also noticed that you are also a car dealer. If you don't have a Chinese company to do the accessories business yourself, would you also do this business? Because after all, the market is there, there is demand.

Bouhcheiguer: We did the same. For example, I bought some agricultural accessories last year. The warranty time is one year, but if it takes 45 days from China to Mauritania, who would like to waste his car on the road if I buy a car. 45 days? So I think the Chinese factory must consider the problem of accessories and must solve this problem. There must be a selling point in Mauritania. If I buy a car with a warranty time of one year, but there are outlets in Mauritalia that sell accessories, there is no problem at this time.

Ihsanqatawneh: Regarding dealers in Mauritania or in other countries, Chinese factories should consider in advance for competition, in order to attract consumers, he must consider how to cooperate with dealers, provide a variety of accessories, and then provide Cars and after-sales service personnel, these after-sales service personnel should be trained in China. At this time, consumers can buy Chinese cars with peace of mind. Distributors can also encourage local consumers to buy Chinese cars because he will not worry about after-sales service. Also don't worry about accessories.

I think there is another point. Chinese cars have a new trend. They are using new cars and green cars. These cars have no harm to the ecology. These cars are generally more expensive. There are many factories in the United States. This kind of car, new car or energy car, these cars are very popular, I think Chinese factories should consider making such cars. Nowadays, there are also cars in Japan. These cars use energy or oil, but they basically use energy. Sometimes, if the car has a problem, you can use oil. Chinese auto factories should pay attention to the quality of the car and the car or green car with energy.

There is another point that is very important for Arab consumers. Chinese cars or Japanese or Korean cars are very popular in Arab countries because we don't have subways in Arab countries, so Arab consumers often consider buying cars for their own use. So that he can go from his accommodation to his work unit and can use his own car. But in other countries there are other modes of transportation, like subways or trains, city rails, all kinds of transportation, but when they use cars, they usually use his car, for example, from his house to the subway station. However, there is no advanced transportation service in the Arab countries, so people in the Arab countries often want to have their own cars. Some families will have 4-5 cars, parents will have cars, and children will have cars because of their work. The units are in different places, so there are a lot of consumers in the Arab countries. If the Chinese government can improve the quality of the car to the highest level, and also provide sales services, and also cooperate with dealers, this time the Chinese auto industry can There is a lot of room in the Arab region.

I suggest that I am not an expert, but I have used a lot of cars, so I think that accessories and after-sales service are the two main points, so that consumers can buy Chinese cars with peace of mind, thank you!

Chai Zhanxiang: I just added that Ihsanqatawneh said that the energy car is a new energy car. Next, I will leave the time to the media friends and the guests present. I believe they have a lot of questions. Who will ask the first question below?

I asked two questions. I just mentioned the issue of the free trade zone. From my understanding, the free trade zone has a free and convenient arrangement for the inside of the Arab League. However, it seems that the preferential arrangements for cars are Less, in this sense, what is the advantage of this policy of the free trade zone for Chinese auto companies? Or is it a good or a challenge? I will first ask Mr. Abbas la-noori to answer this question first.

Abbas la-noori: There are so many investors in foreign countries that encourage foreign factories and foreign investors. We are very welcome to anyone who wants to invest in Iraq. We have an investment department and he will encourage all investors to come to Iraq.

Chai Zhanxiang: Is Iraq a member of the Arab League's free trade zone?

Abbas la-noori: To be honest, Iraq is now a free zone. It doesn't have too many restrictions. I just said that Iraq encourages all investors to invest in Iraq.

Chai Zhanxiang: My next question is still to ask Mr. Ihsanqatawneh. You mentioned that many Arab families have a number of cars, some have more family cars. What kind of consideration do they usually consider when purchasing these cars? For example, if you buy a Chinese car, have they considered it? What is the result of the consideration? Or to extend it, what is your impression of the Chinese car in the local area?

Ihsanqatawneh: As I said just now, for consumers, for example, I am a consumer, how to look at Chinese brands, my problems will generally consider quality, accessories and after-sales service. Chinese cars are not particularly widely used in Arab countries. Some cars and some brands do not have a big competitive edge. If Chinese cars and Japanese cars, or Chinese cars and Korean cars, their competitiveness is limited. . If the Chinese car can look like a Japanese car and has a new look, I see a lot of very advanced cars on the road, but are those cars made in Japan or assembled in China? If the general car has all the characteristics of the quality and accessories, Arab consumers will consider that the dealer will also consider this. If the dealer finds a suitable Chinese factory, it can sell the car at this time. First, the price is very important. Second, after-sales service is very important. Third, the accessories must have. If these three points are there, consumers will definitely accept Chinese cars. Therefore, I will say it again, we must improve the quality of Chinese cars and Chinese cars to the quality of Japanese cars, thank you!

Chai Zhanxiang: I would like to ask Bouhcheiguer of Mauritania again because I know that you are a direct car business in the three places. The car you operate does not have a Chinese brand. I now operate the car. Why is the local market popular? Suppose that one day you may also consider to enter the market for Chinese cars entering Mauritania. If you make such a decision, what factors will you consider to introduce Chinese cars into the local market?

Bouhcheiguer: Thank you! Now we don't buy Chinese cars. Chinese cars are now only in big cars and buses in Mauritania, but family cars are not available now. If you consider buying Chinese cars in the future, I should let consumers accept this car first. Let consumers feel at ease, know that this car has no problem in ecology and environment in our country, because the temperature in our country is very high. If these cars in China have these characteristics, consumers in our country will accept it.

  Chai Zhanxiang: The Middle East also has about the use of new energy vehicles, because it will reduce the cost of use, which is different from our usual understanding. There are oil everywhere in the Middle East, oil is very cheap, they don't have the willingness to use new energy vehicles, why do you talk about it? Is a new energy vehicle a new growth point?

Ihsanqatawneh: These new energy vehicles, I said that they like the car in the Gulf countries, but I said the same in other countries. Although there are oil in the Gulf countries, you think oil is cheaper in the Gulf countries, but he is not cheap. Two months ago, the UAE raised the price of oil by 30%. Therefore, oil in the Gulf countries has not enjoyed the support of the government. If the price of oil becomes higher, I have to buy a car. How much oil do I have to put in the car? It will be very high. If the price of oil becomes higher, the energy car will be more suitable at this time. Plus the current ecological issues are also very important, so using energy cars is a trend. In Jordan, oil is very high, and Iraq may be cheap, but there is no problem, but the problems in most countries are the same, so they prefer to use energy cars, not to reduce the price of oil, but to ecological problems. This element is very important and ecological issues are equally important. We should all pay attention to our ecology. Nowadays, many countries use other energy. In order to reduce the cost of the industry and to protect the ecology, all these countries are considering. Prices are important, energy is important, and most countries value these two points, ecological issues and cost reductions. This is an important element.

Chai Zhanxiang: Thank you! Just now you mentioned the ecological problem, which is the environmental problem. I know that many countries in the Arab League have strict requirements on environmental regulations. Some countries are not so strict. For example, I remember the regulations of Europe in Europe or Europe. We are also implementing the regulations of the State III and the State IV, but I pay attention to it. They also noticed ecological and environmental problems, such as the age of old cars entering the market. In fact, this is also a measure to control pollution. I want to ask now, in the environmental regulations of the Arab League, will it also be a To tighten the trend, are they also implementing the standards of Euro IV or Euro 5? Or can cars enter the market regardless of the emission standards?

Ihsanqatawneh: I can say that there are some ideas in these countries now, but there are no regulations. These countries attach great importance to ecological issues. For example, in the UAE, there is generally an aluminum building (sound) about architecture. There is also a city called Moss, where traditional energy is not allowed, so there are new trends in the Arab countries, they prefer to protect the ecology, they have no regulations.

Chai Zhanxiang: What is the situation in Iraq?

Abbas la-noori: Iraq also values ​​ecology. We also have an Ministry of Ecology. The Ministry of Ecology manages the ecological environment. Now there is also a law in Iraq that will punish all illegal people.

Chai Zhanxiang: Just now I talked about this issue. I also said that China is now implementing stricter emission regulations. However, the Arab League regulations do not seem to have a strict emission regulation. In this regard, it is an opportunity for Chinese companies. What about the challenge? I think this question, isn't it possible to ask the general manager of GAC to give us two sentences?

Wang Shunsheng: The question I just talked about, like the Saudi Arabia, has heard that the threshold of legal norms has improved. This is also a signal to understand this information, but in fact, at present, everyone is in terms of policies and regulations, I think it is currently in line. This requirement, but there are some changes in the preparation of Chinese companies according to their policies and regulations, I believe they will gradually improve, so I think that for the independent brands, in addition to the opportunities and challenges in the Middle East are coexisting, or hope Self-owned brand enterprises should take measures to cope with them and actively study changes in these policies and regulations. Because each country's policies and regulations are different, we have established a section on research policies and regulations. This is a long-term and continuous work. ,Thank you!

Chai Zhanxiang: What are the requirements for emissions?

Wang Shunsheng: It is now Euro 4 Euro 5.

Chai Zhanxiang: What are the requirements for emissions?

Wang Shunsheng: It is true that some Arab markets have no strict requirements for emissions. Some Euro III can do it, but the actual rescue is not required or requires Euro IV or Euro 5. We did not have Euro III when we sold. China is already a country. Fives. Emission standards like South America and Russia have been very close to the EU. In terms of the convenience of production, the requirements of production consistency, we have not specifically said to do Europe III. Closer to the level of emissions, it also forces Chinese companies to better display their products.

Chai Zhanxiang: Please tell Geely's bear.

Xiong Chaoyu: At that time, when China's laws were relatively high, China's environmental protection issues are now paying more and more attention. I often tell you that China helps them raise the standards of emissions. Now the world is not able to make cars cheaper than China in other countries. I think these developing countries all over the world have welfare and provide consumers with better choices without reducing environmental pollution. I think this is the trend. This aspect is also very good for developing countries. This is my opinion.

Chai Zhanxiang: Are there any other CEOs?

Lahu (sound) I am from the Lahu area. It is a free trade zone. Let me first talk about the Chinese car in the Arab countries. I hope that Mr. Ihsanqatawneh will answer my question and fix it if there is any problem. There is a high tax on Jordan, but I think that the assembly of the car is partly assembled in Jordan. If you want to have a document in Jordan, you can open an assembly factory. This assembly can reduce some taxes and fees. Reduce taxes or cancel taxes, if our aim is to export our cars to the free trade zone, because we have agreements with Jordan, Arab countries and North African countries, if these agreements allow, I think there is such an assembly idea, Can it have a permission? Thank you!

Ihsanqatawneh: Thank you! You are from the Lahu (free) trade zone. This free trade zone has its own regulations. It has its own rules with other regions. If your factory is in Jordan, if your assembly plant is in Jordan, Lahu ( Sound) is a special area, it is the window of Europe and Africa, where there can be factories, it will enjoy the regional encouragement regulations. You can buy your car in the Jordan market. If you are a Jordanian, you buy a car in Lahu, then you will have less money and will save money, which will encourage other investors. If you are in other Arab countries, this time your car arrives in the Gulf countries, it still pays 5% tax. If I buy a car in Dubai, I only charge 5% of the tax. I bought it in Jordan these two months. A car, my car arrived in Jordan, only paid 5% tax. There are certainly a variety of encouraging laws, but I don't know if there is any relationship between Jordan and the United States. There are a lot of regulations. I now encourage Chinese investors to go to Jordan, go to Lahu (to) to open an assembly factory, open a factory in Lahu, or make the best car in China. Exported to Europe and the United States.

Lahu: I will give you some news about Lahu, everyone has one.

Chai Zhanxiang: There will be a signing ceremony in a moment, you can tell everyone about your idea.

Lahu (sound): Hello everyone, let me be with all the people, welcome us, we are from Lahu, we come here, there are special regulations on the assembly car, Lahu (sound), With regard to the Gulf countries, the regulations on taxes and fees are very special. There are many other regulations in Lahu. In the Lahu Free Trade Zone, we decide how to attract more investors. I hope that all of them are here. Guests, if there are any problems, we can put our business cards, if there are any problems, I hope you can contact us, let us cooperate, let Lahu (sound) become an assembly area, manufacturing car area.

Lahu (sound): I am also from Lahu (sound). I also introduced the regulations of Lahu (sound) to the guests who participated in this seminar. Lahu (sound) wants to cooperate with various companies in China. Cooperation is a different kind of cooperation, and different methods can be used. We welcome Chinese investors to cooperate with us. Our aim is to tell you that the environment and the investment environment of Lahu are very safe and very good. Thank you!

Ihsanqatawneh: I am from Dubai. I have been working with Jordan for 30 years. I have worked with a Chinese company in the past four years. This company is responsible for designing the port. I have met a project called XX. He has his own people. But I also invited a Chinese company to participate in a two-hour meeting. At that time, I also said the advantages of the Chinese company. I will tell you about it later. Now I tell you, I can introduce this company to you, I can also give you my business card, you can go and see for yourself the extent of the company's work abroad, thank you!

Chai Zhanxiang: Thank you, thank you very much!

It took about an hour and a quarter of an hour to have some very interesting discussions. The three most talked about the words were quality, the second was price, the third was after-sales service, the fourth was the parts, and of course some suggestions were made. I think these It may be that we have more points to consider in the Arab League market. Due to the time, our link is over. We warmly welcome the three guests on the stage and the guests who are here at the Lahu! Thank you!

HUALI diesel generator set adopt YUCHAI diesel engine in Chinese market.

Formerly [Yulin Quantang Industrial Cooperative" found in 1951,Guangxi Yuchai Machinery Co.,Ltd.(Yuchai Machinery) is a Chinese-foreign joint venture.China Yuchai International Ltd. was listed on the New York Stock Exchange (NYSE:CYD) in 1994 as Chinese first engine enterprise listed abroad.Yuchai is Chinese largest independent diesel engine manufacturing base with the most complete product spectrum in China. Power range is from 10kW to 2646kW.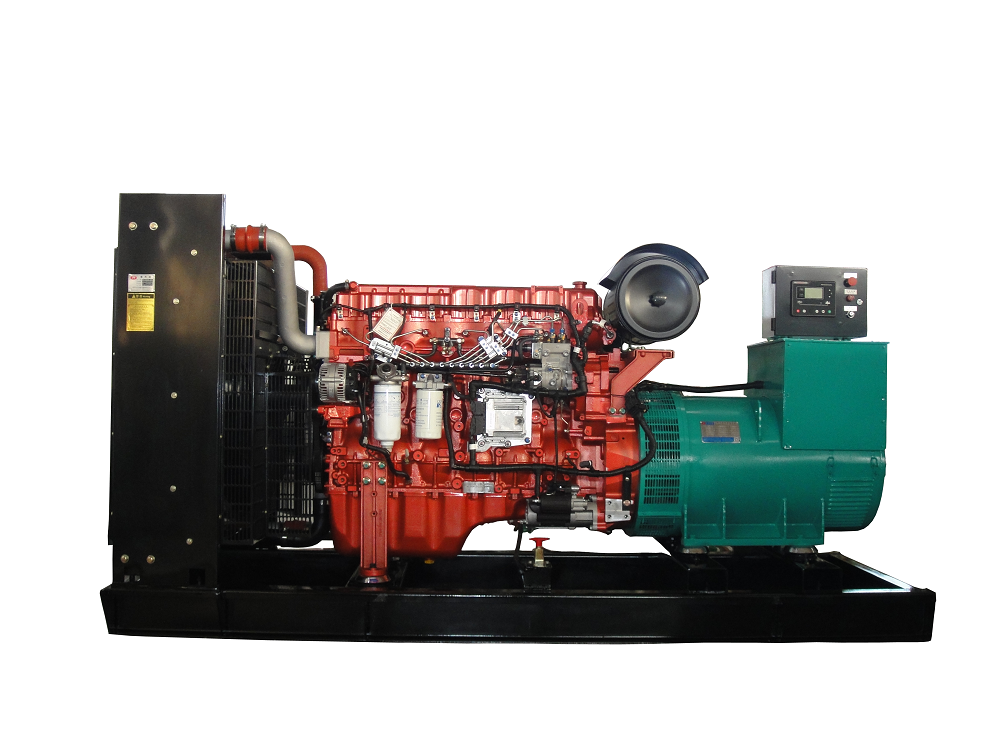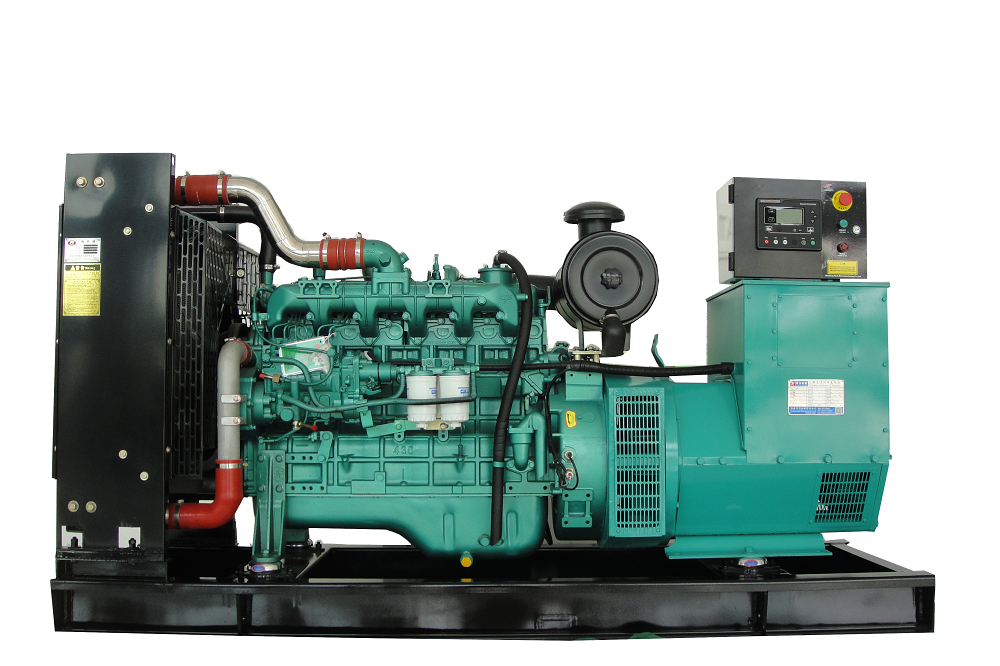 Diesel Generator Set With YUCHAI Engine

Diesel Generator Set With YUCHAI Engine,Genset Generator,Residential Diesel Generators,Generator Genset

SHANDONG HUALI ELECTROMECHANICAL CO.,LTD , http://www.shanhuachina.cn