Recently, Dassault Systemes (Paris Euronext: #13065, DSY.PA), a global leader in 3D design, 3D digital prototyping, product lifecycle management (PLM) solutions and 3D experience solutions, announced Zhang Ying became the new president of Dassault Systèmes Greater China and continues to promote the company's business strategy and vision based on the deployment of 3D experience platform in China and Taiwan, helping the corporate customers to achieve sustainable innovation in the experience era.

It is reported that Dassault Systèmes has entered the Chinese market for more than ten years. In the past ten years, Dassault Systèmes has participated in and witnessed the development of China's manufacturing industry with its innovative advantages in the 3D field. While maintaining its sustained and rapid growth, its 3D experience solutions have been in aerospace, automotive, and marine. 12 industries, including industrial equipment, high-tech, construction, energy and mining, have mature and in-depth applications, bringing valuable solutions to customers in these industries and helping them to enhance their core competitiveness.

Looking to the future, Dassault Systèmes is growing its business team to meet the next decade of rapid growth. With more than 30 years of experience in the technology and software industries, Zhang Ying has extensive experience in business management and expansion of technology companies in China and Asia Pacific. After joining Dassault Systèmes, Zhang Ying will be responsible for the strategy development and implementation of Greater China, as well as the operation and management of all channels, brands and industry services.

Sylvain Laurent, executive vice president of Dassault Systèmes' Asia-Pacific and global direct sales channels, said: "In the future, China's economy will shift to internal consumption and technological change. The country's ability to innovate will not only determine the future direction of manufacturing, but also promote 'Made in China'. 2025' and 'China Creation' are also strategic. Dassault Systèmes' 3D experience platform will be an important driver of these changes. Therefore, we will continue to build a high-level management team dedicated to market development during the economic transition period. And business improvement. I believe that under the leadership of Mr. Zhang Ying, Dassault Systèmes can further expand the mainland China and Taiwan markets and bring value to more companies."

Zhang Ying said, "I am honored to join this family at the important moment of the 10th anniversary of Dassault Systèmes. Dassault Systèmes is a customer-oriented company. The rapid development of the past decade has witnessed the market's leading technology in Dassault Systèmes. Affirmation and the huge demand for 3D experience solutions. There are boundless business opportunities in the fast-changing environment of China's economy. Dassault Systèmes is fully committed to creating a team that is professional, diligent and innovative, working hand-in-hand with all customers. Helping China's development and moving towards a new peak in business."

characterisitics:

1. Low Temperature Chillers offer continuous cooling with a temperature from -40° to +30°C. They are ideal for laboratories, and semiconductor, medical, pilot plants and custom applications that require accurate and precise ultra-low temperature control.

2. Featuring a low profile design with high quality locking casters, the low temperature water chillers are optimized at your load point for maximum efficiency.

3. The low temperature water chillers also provide high capacity cooling for demanding applications with a small footprint with exceptional performance and unmatched reliability.

4. With environmentally friendly R404a refrigerant.

5. With the largest selection of options in the industry, the low temperature water chiller may be designed and manufactured to meet your exact requirements and specifications.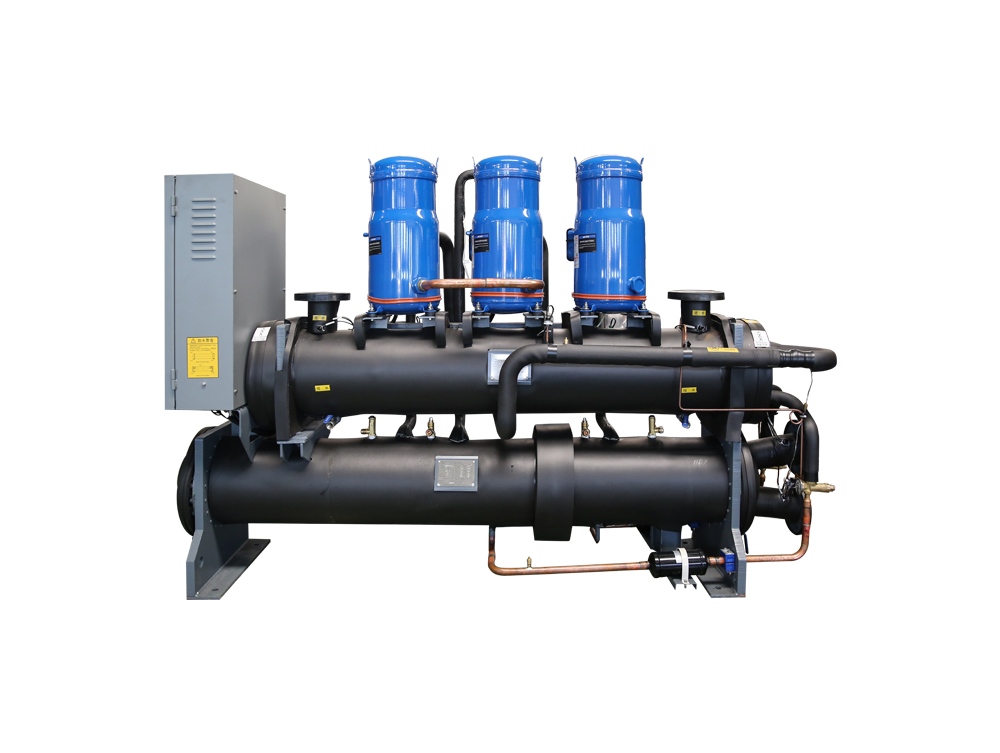 Low Temperature Water Chiller

Low Temperature Water Chiller,Low Temperature Industrial Water Chiller,Cooling Scroll Water Chiller,Precision Industrial Water Cooled Chiller

Jinan Amrta Air Conditioning Co.,Ltd , https://www.waterchiller.pl